Moodle from e-learning experts
As the only Certified Moodle Partner in Italy we offer – since 2004 – specialized services on Moodle, both in technology and methodology.
Our Moodle experts are available to better support your e-learning. As Moodle Partner we give added value to your e-learning, offering certified services that help support and develop Moodle in the world.
Why choose us?
We have always been involved in the Moodle project. We are competent, we have a consolidated experience that allows us to support you in your growth with Moodle and allow you to live Moodle "as protagonists". If you have chosen Moodle, rely on professionals.
The only ones in Italy to be able to officially use the Moodle brand for commercial services … Be wary of imitations!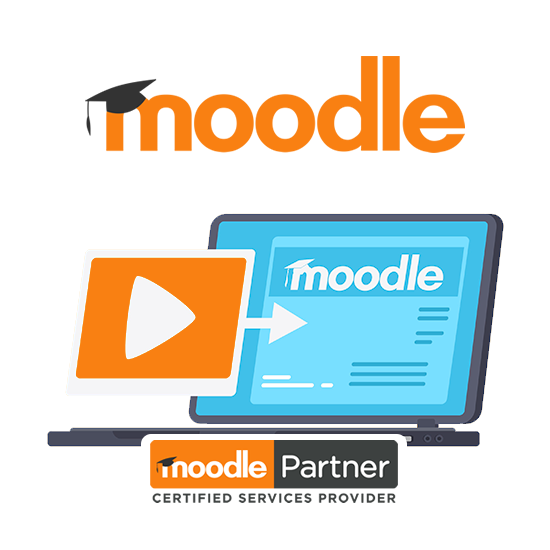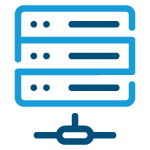 Many features that you can decide to use and expand through a "plugin" architecture to meet your needs.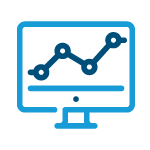 From very few users to hundreds of thousands, Moodle can be sized based on an appropriate infrastructure.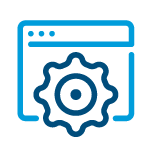 Born with a focus on constructivism and social constructionism, it lends itself to supporting any type of teaching methodology.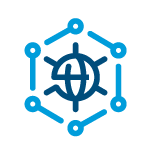 Hundreds of millions of users in over 200 countries around the world use Moodle in over 100 languages.
Moodle Certified Services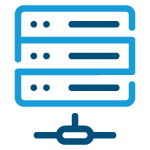 Our proposal is based on "Moodle Managed Hosting" specialized services on dedicated enterprise infrastructures for each customer, designed and developed over the years. It is designed to allow the best use of the environment without having to worry about the technical aspects of infrastructure management. We take care of the best optimization and management of every technical aspect.
In fact, our Moodle hosting plans are delivered in Software As A Service (SaaS) mode, so you can use the learning environment without having to worry about installing, managing and maintaining Moodle and the server that hosts it.
Weekly updates;
Service Level Agreement with guaranteed minimum uptime;
Near line and offline backup;
First and second level Moodle support;
Moodle Optimization;
Enterprise grade datacenter.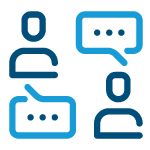 For those who have chosen to create their own Moodle project with us we offer training courses dedicated to the figures who manage and lead the training: teachers, tutors, help desk, and Moodle managers.
Our courses are ad hoc for the client and in these training days you can get to know and master the functions, tools and potential of the Moodle environment that are right for you.
Key elements of Moodle Training
Key elements of Moodle Training
Extremely contained learning groups;
Highly specialized Moodle certified teachers;
Modularity and customization;
Blended-online-onsite delivery.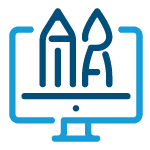 To customize your project, our expert designers will build a theme dedicated to your environment in accordance with your characteristics and needs.
Starting from the logo and the specific graphic features, we will create your Moodle theme: our graphic customization service will allow you to give an identity to your environment.
Creation of a personalized Moodle theme, in line with the client's graphic identity (header, footer and level 2 CSS will be built according to the logo, fonts and institutional colors);
For those who want to create a new graphic design: our Specialist Designers will follow you in the structuring of some graphic proposals to create the elaboration of the theme most suited to your needs.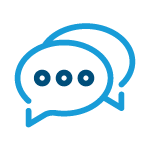 If you have chosen to create your Moodle with us, we offer a specialized technical-educational consulting service to support your needs regarding Moodle usage in a timely and flexible manner.
The service covers all issues related to the technological and methodological use of Moodle; it is made available for all the environments managed by MediaTouch and is delivered to the referents of the training project through VoiP, web conference, telephone and on-site.
In particular it can relate to
In particular it can relate to
Moodle Integration and interfacing with other systems;
Administration strategies;
Support for your environment management;
Migrations;
Feasibility analysis
Training strategies for the provision of courses.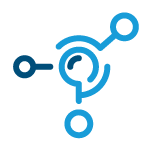 Integrated solutions to enhance your education. Thanks to our many years of experience, the SaaS services we offer can be easily interfaced with your business applications and integrated with ad hoc module developments, guaranteed, updated and maintained by us for a "no surprise" use.
Guided by this approach, our experts are happy to accommodate your needs and facilitate you in the structuring of an integrated and articulated online environment, increasingly functional for your purpose, thanks to the integration of external systems and the development of particular modules.