Virtual classroom and video | Being there without being there
New advantages and opportunities
Given the countless advantages, more and more companies and public bodies are considering the creation of a virtual classroom for meetings, training courses and events.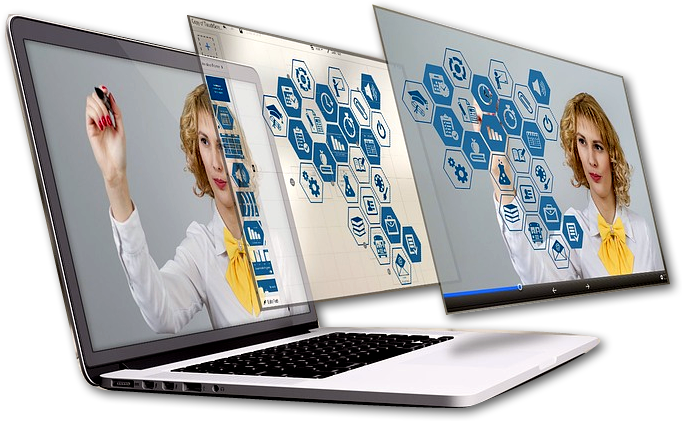 What is a virtual classroom
The virtual classroom is an online space where users can interact with each other, communicate, work simultaneously on collaborative projects or simply listen to a trainer, professor or speaker.
Within our e-learning platforms, virtual classrooms can be integrated with countless additional services in a way that is completely transparent to the user.
Some advantages of the Big Blue Button virtual classrooms
For an integrated and complete online teaching experience our e-learning systems provide a virtual classroom service that you can activate whenever you want, choosing one of our solutions. BigBlueButton is a web conference system among the most widespread internationally, designed for on-line learning. Among the main features and functionalities BigBlueButton allows real time sharing of: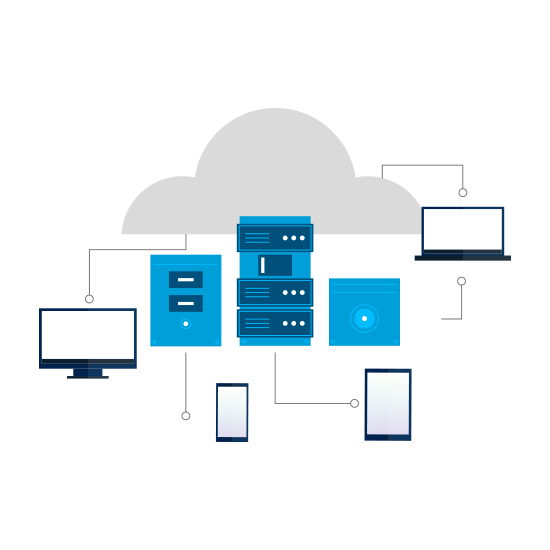 Unlimited sharing with BBB
BBB also allows the sharing of an unlimited number of webcams simultaneously. The virtual classroom service we offer is in SaaS mode and can be activated in a very short time on your Learning Management System through a specific integration module, available for customers using our Totara or Moodle managed hosting service.
Our BBB service includes the recording of individual sessions which can thus be made available also in asynchronous mode for those who have not had the opportunity to participate live.
Some features of the service
Some features of the service
Use for 12 months without limits for non-contemporary meetings;
Up to 100 simultaneous users per session;
Up to 3000 hours of recording on Amazon S3 storage with a maximum recording time of 6 hours;
Downloadable video recording as an H.264 file including audio, webcams, slides and desktop sharing.
Request more information
Contact us now to find out how to activate your next virtual classroom
Virtual classroom with Panopto
With Panopto you have the best of video: a platform created to manage, stream and record video, designed for companies and universities.
Panopto is a video portal that allows you to easily search and share video content for all staff, whether it be presentations, demos, classroom lessons or events. Each movie is easily traceable thanks to an advanced filing system and it is also possible to search for the contents inside.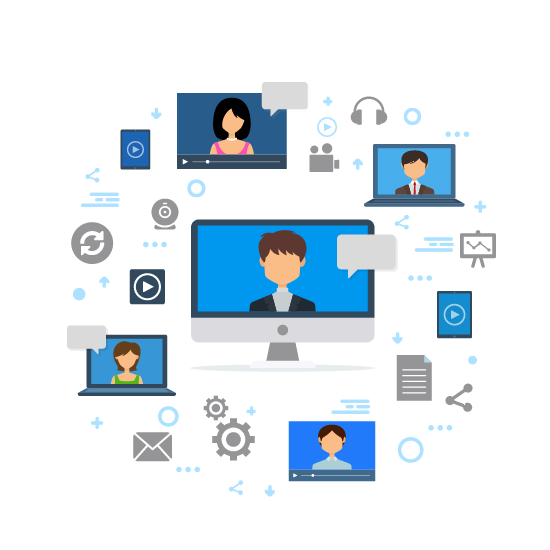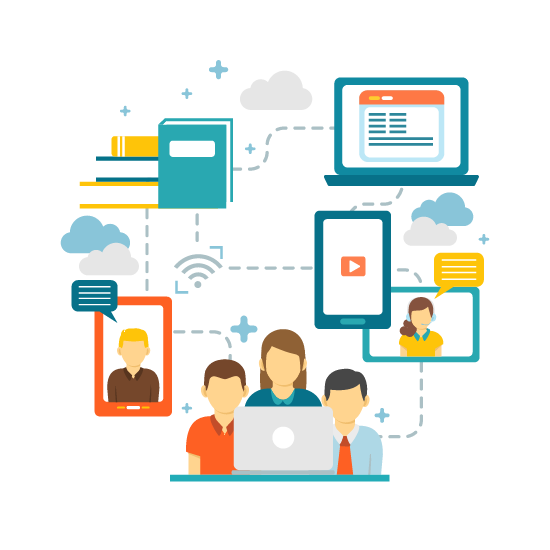 Panopto is the solution chosen by the largest universities in the world because it is easy to administer and flexible for use between different faculties.
It allows easy management of recorded lessons and video lessons on multiple classes and is easily integrated with Moodle and Totara. Furthermore, it guarantees high accessibility for video content thanks to subtitling and support for screen readers. But above all it facilitates the teachers in the transmission and recording of their lessons, allowing also the students to be protagonists, thanks to the flipped classroom and to the recordings of their own presentations.