MoodleMoot Global 2019 – Barcelona, Spain
18 November 2019

-

20 November 2019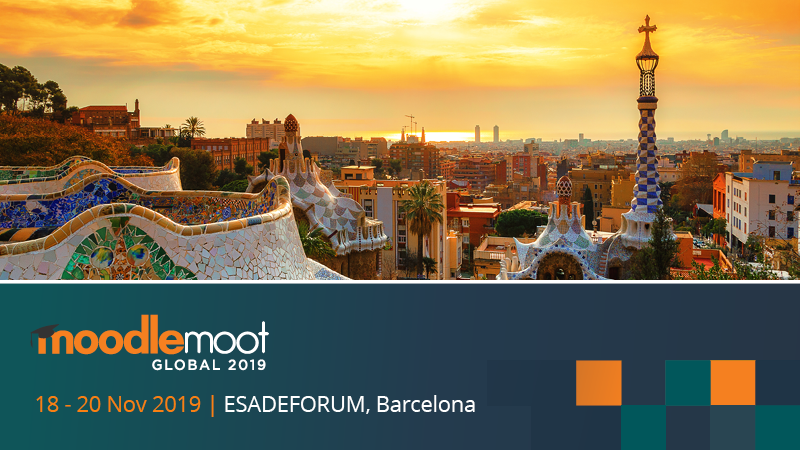 Here we are! In less than a week the MoodleMoot Global 2019 will start and, for the first time ever, it will be held in Barcelona, Spain at the Esade Institute in the Ramon Llull University from November 18 to 20 2019.
There will be hosts and delegates coming from all over the world together with the Moodle HQ. As usual, there will be interesting workshops, sessions and case studies that will focus on the latest news of Moodle. The keywords of the event will be: gamification, accessibility, interactive activities and students involvement.

The sessions will be held in Spanish and English.

Find out more about the program and the event details on the official Moodle website or dowloading this document with all the info.