Class makes you live the experience of a real classroom directly at home or in the office with a specific interface and selected tools based on the actual live learning experience through the software Zoom. Class is the response to many teachers, professors and trainers that want to bring their lessons online to the next level making them more interactive and engaging and guaranteeing the best managing options for the teacher. The main features of Class are:
Podium space for teacher/trainer
Whiteboard (also on background)
Test and assignments can be done, sent and graded directly on Class
Grades are inserted directly on gradebook
One-to-one meeting with a single student without leaving the virtual classroom
Speaker View, Gallery View, Alphabetical View, Feedback View
Presence check
ID Verification
Proctoring during exams
Monitoring of students participation (highly active, active, passive)
Focus Tracking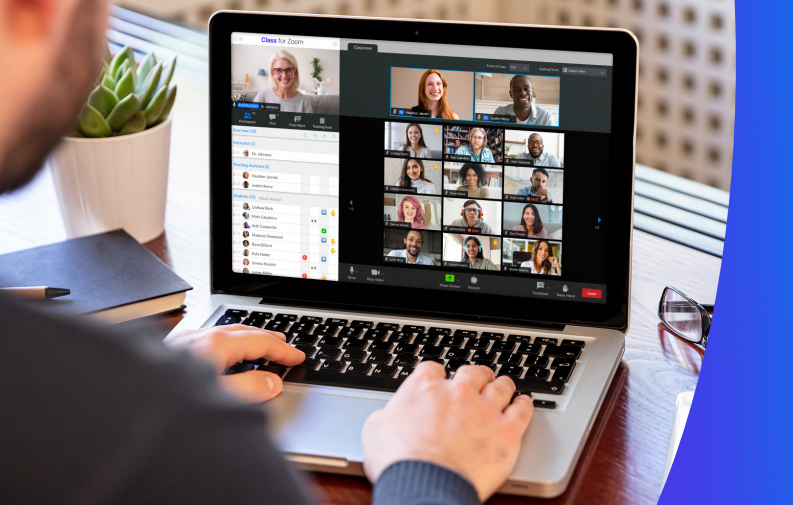 Thanks to its tools to maximize the students involvement such as giving feedback, planning one-to-one meetings with professors and taking exams without leaving the virtual classroom, Class is the best answer for universities courses of very subject and major.
Class is the best choice to create and manage an interactive work environment and to promote group projects that can be easily managed through breakout rooms. Besides, it makes activities quicker and more efficient such as taking attendaces in an automatic way and managing quizzes that can be created, delivered and graded directly on Class.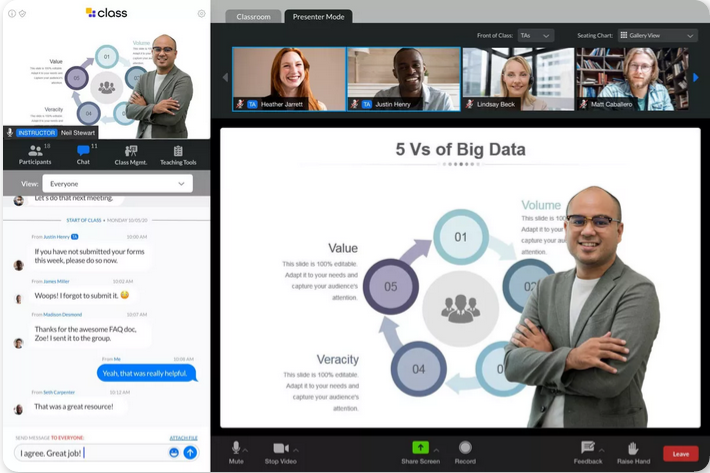 Matthew Baker, co-founder and Vice president of Class, explains how Class was born and talks about its main features.