Starting from March 2020, due to the Covid-19 health emergency, universities have faced a radical change. In fact, teaching has moved from classrooms, libraries and laboratories to computers. This allowed professors and students to carry out and follow courses, to take 70,000 exams and to face 30,000 graduation sessions (CRUI data, Conference of Rectors of Italian Universities). Although, the fundamental aspects of the university experience have disappeared (meetings, debates, chitchat…), it can be said that online teaching has brought significant advantages in terms of training and organization. This was also possible thanks to the use of successful e-learning tools for the provision and use of training.
That is why MediaTouch offers you three strengths of online training.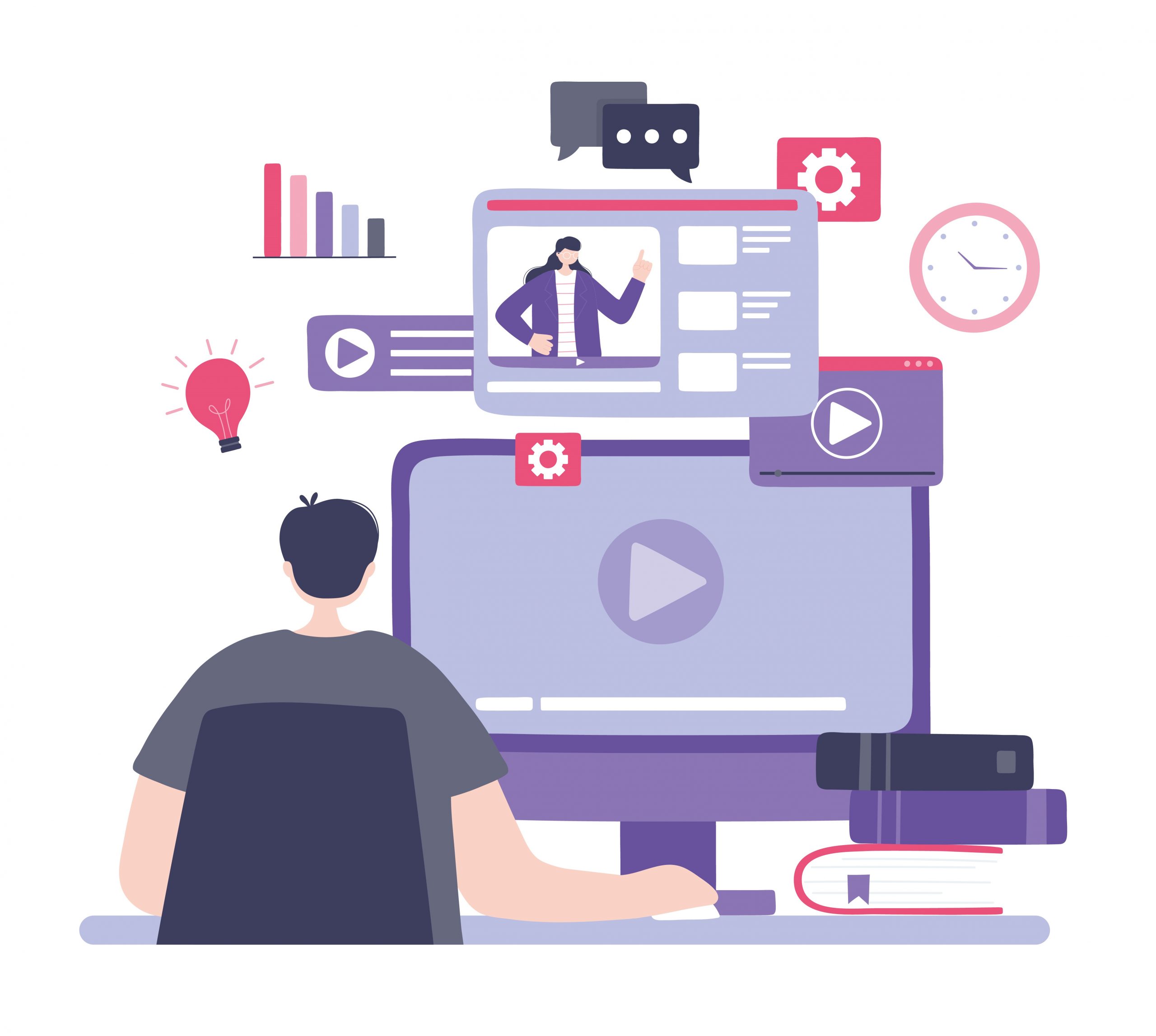 More time to study
It seemed impossible, but with online teaching some students have forgotten about their long journeys to reach the university. No rushing to catch trains and/or public transportation, they just need to turn on their PC at class time and that's it. No stress from strikes and delays or frantic rushes to grab a seat in the university classrooms. Students have more time to study and deepening their knowledge.
Efficient and valid tools: Learning Management Systems and video lectures
Online learning has made even more evident the need to use valid and effective learning platforms and tools for the correct delivery of lessons and the carrying out of teaching activities (exams, tests, quizzes, homework…). Although, different tools were used, Moodle, Zoom and Teams proved to be the winning choices to make learning as engaging and stimulating as possible for students. In fact, the video lessons helped to recreate the classroom environment, with constructive debates and meetings. On the other hand, Moodle has made it possible to share materials, carry out tests and assignments for a given course without the problem of long delivery delays.
Total inclusiveness
Online learning offers a big plus that should not be underestimated: the total inclusiveness of the student body. In fact, working students and disabled students, who usually only went to the university to take the exams, were able to participate in all lectures. Instead, thanks to distance learning, they were able to become an integral part of the class.