Convention on D.Lgs. 231 CEIS Tor Vergata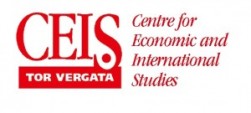 The Legal Ordinance no. 231/2001 has introduced in the Italian legal system the liability of entities for certain crimes committed for the benefit or in the interest of the Entity, by individuals with representation, administration or management functions within the entities themselves or by their subordinates. It is then essential to create awareness through an appropriate staff training. This event has been organized to raise awareness on the importance of staff training on the matter. The event will host experts that will discuss and inform on the latest changes and news on the topic.
Besides, it will be the chance to present the e-learning course on the Legal Ordinance no. 231/2001 produced by CEIS Tor Vergata with Macfin Group, MediaTouch and the Associazione Compliance231@learning.
Check out the event here: http://www.ceistorvergata.it/area.asp?a=664