Supervisory Board (OdV) 231 in joint-stock companies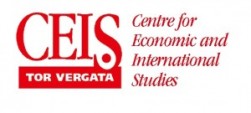 Also this year CEIS focuses on a topic linked to D.Lgs. 231/2001 (Italian law) to consitue a Supervisory Board (Organismo di Vigilanza – OdV) in joint-stock companies pursuant to law no. 231. Also In this case, education plays a very important role in being able to raise awareness on the criminal liability regime against entities for certain crimes committed for the benefit or in the interest of the Entity, by people who have representative or administrative functions. or management of the entities themselves or of an organizational unit with financial or functional autonomy (top positions), as well as by people subject to the management or supervision of one of the subjects indicated above (subordinates). The Ordinance no. 231 represents the implementation of the commitments undertaken by Italy, also at EU and International level, in the context of the fight against corruption.
This event has been organized to raise awareness on the importance of staff training on the matter. The event will host experts that will discuss and inform on the latest changes and news on the matter.
Check out the event here: http://www.ceistorvergata.it/area.asp?a=688
Related Events