MediaTouch stands once again alongside FAO (Food and Agriculture Organization) to promote a global learning project by customizing some features of Moodle Workplace to ensure the effectiveness of the project and specific FAO standards.
The project
The establishment of Virtual Learning Centers (VLCs) has been conceived as a mechanism to improve regional delivery of online training and to transfer the competences required to organize and deliver online training to FAO regional and sub-regional offices.
This approach aims to ensure courses offered are in line with the training needs of the countries in the target regions and are well tailored to the local languages and contexts.
The aim of the project is to build capacity on how to develop and deliver virtual training including courses, modules, webinars and discussion fora, where participants can discuss and share experiences with colleagues, FAO staff and international experts.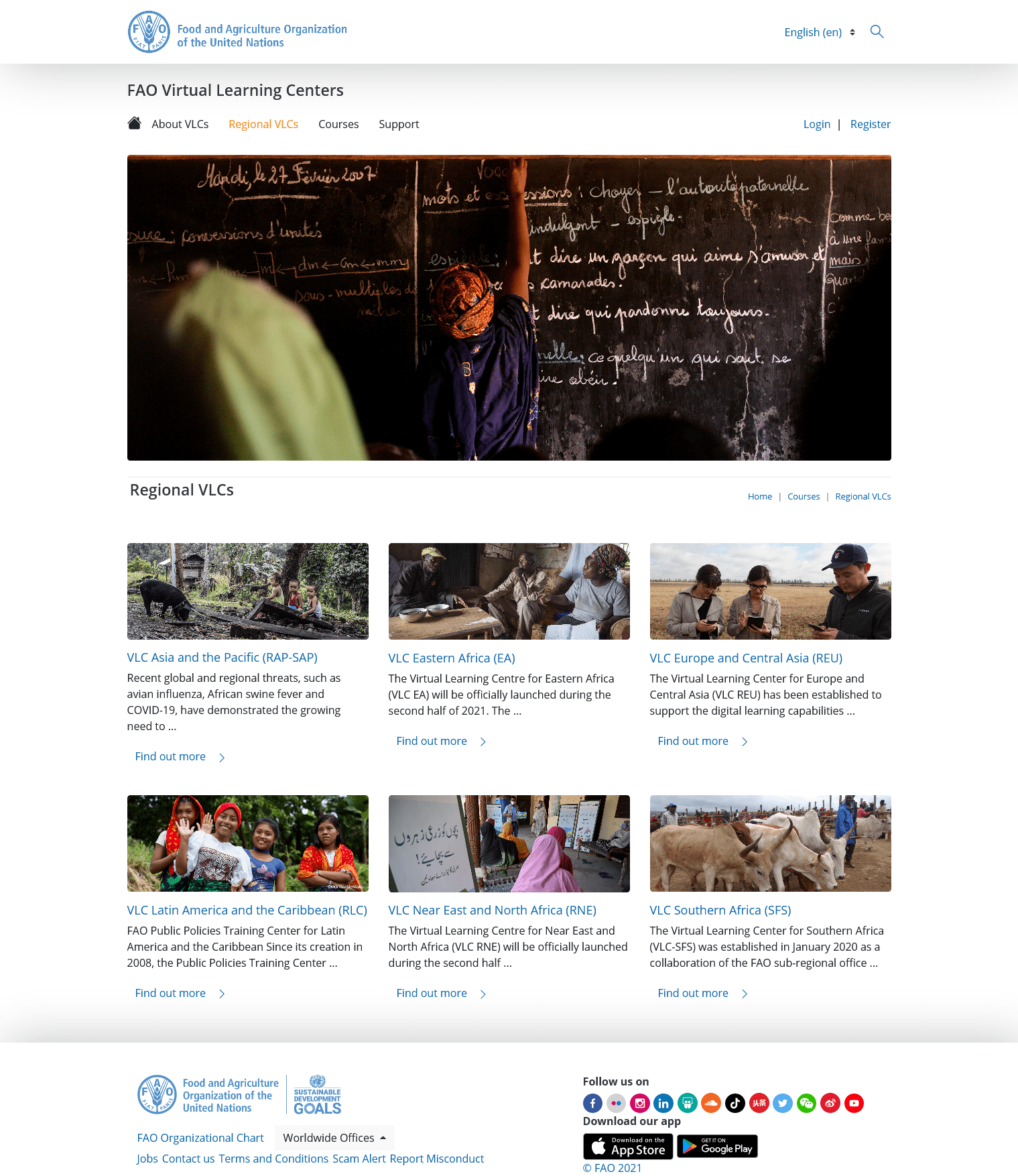 The solution
MediaTouch develops and implements the VLC Moodle for Workplace platform taking care of its new graphic identity and making the platform totally multilingual. Indeed, every content on the platform will be translated into the six official FAO languages (English, French, Spanish, Russian, Arabic and Chinese), including logos.
The home page and the course catalog are public and visible to any user who wants to check the learning offer of the VLCs. The course catalog has been redesigned on the basis of the specific needs of the client, making the topics of each course and the related activities clearly visible (forum, downloadable pdf, Zoom video conferencing, quiz…).
Finally, MediaTouch implements reporting tenancy through the Report Builder tool of Workplace to allow FAO to extract crucial training data on a regional level.
The result
FAO's Virtual Learning Centers project was launched in emergency on August 15, 2021. In a very short time, more than 600 users registered on the platform.
The project was developed by Marco Scarpa, MediaTouch Senior Front End Developer, together with Emanuela Cappelli, CEO, and Andrea Bicciolo, Director of Technology.