MoodleMoot Italia is finally back on-site. The event brings together Italian Moodlers to share research and experiences in the field and to discover the main news coming from the world of Moodle. The event took place in Turin at the prestigious headquarter of the School of Training Army Command.
MediaTouch as a Moodle Partner Premium Certified Serviecs Provider participated as Advanced Sponsor together with Amazon Web Services presenting "The superpowers of Moodle on AWS". Andrea Bicciolo, MediaTouch Director of Technology, and Andrea Catalano, AWS Education Solutions Architect, explained the benefits of using Moodle on AWS infrastructures.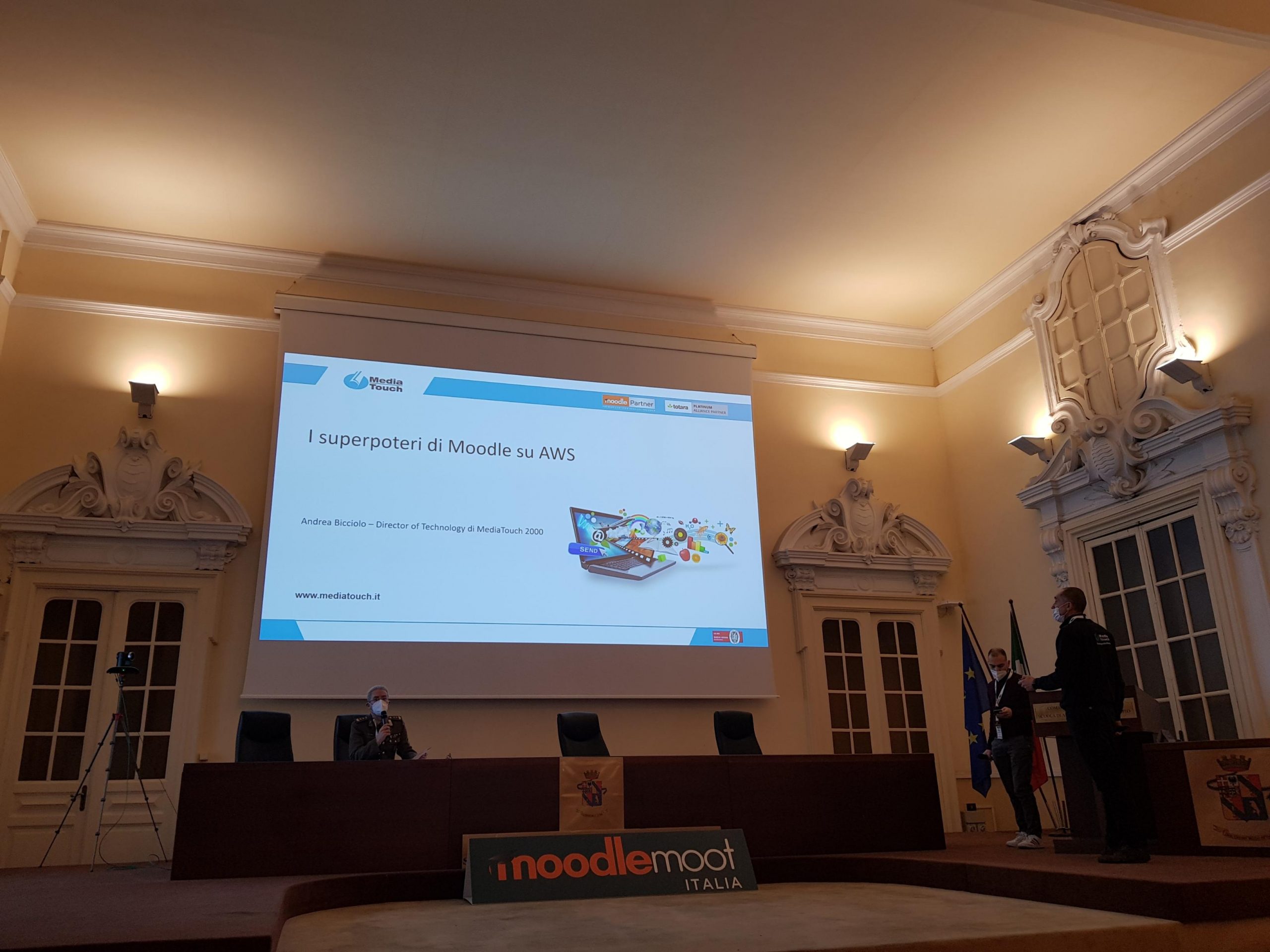 During the event organized by the Italian Association of Moodle Users (AIUM), MediaTouch presented Class, the new frontier of the virtual classroom, during its presentation "The Challenges of Engaging Higher Education Students in the Virtual Classroom" by Sofia Martuscelli, Corporate Communication Specialist of MediaTouch.
MoodleMoot Italia is once again a crucial event to explore the use of Moodle in response to the changing scenarios in the field of education and training.