The PARI (Public Administration Resources for Inclusion) project by FormezPA and UNAR (National Organization for Racial Anti-Discrimination) aims at raising awareness on the issues of diversity and inclusion at 360 degrees. The platform was created as part of the 2014/2020 Inclusion PON as an action aimed at actively fighting discrimination. Conceived and implemented for the regional and municipal employees of the Italian Public Administration, the project has some crucial objectives:
to allow PAs to introduce actions aimed at improving access to their services without the risk of discrimination;
to value differences;
to fight against discrimination;
to prevent social exclusion of vulnerable individuals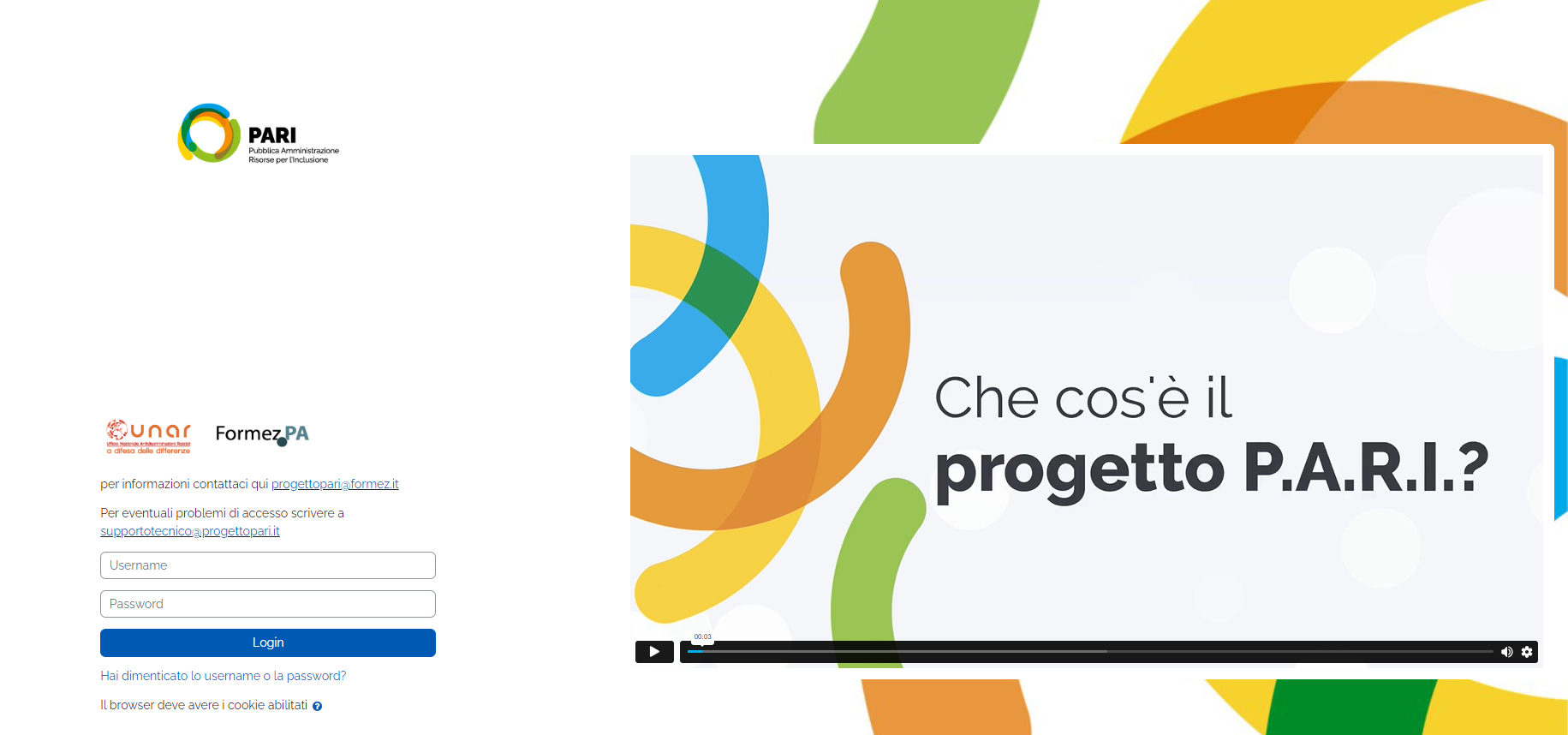 To carry out this ambitious project, MediaTouch has implemented an e-learning platform based on Moodle where users from all over the country could access easily and safely to follow the related courses.
The platform was conceived with a course catalog consisting of five training courses on "Diversity and Inclusion" with multimedia and interactive content, in a social learning context, where they can explore specific topics and generate new shared knowledge.
The five training courses offer:
A general part relating to the principles and basic knowledge of this subject
An insight into the concept of LGBTQ+ in the Public Administration
An in-depth study of the issues of diversity and inclusion in penal institutions
An in-depth study of anti-Gypsyism in the context of the PA
An in-depth analysis aimed at promoting the inclusion and social participation of Roma and Sinti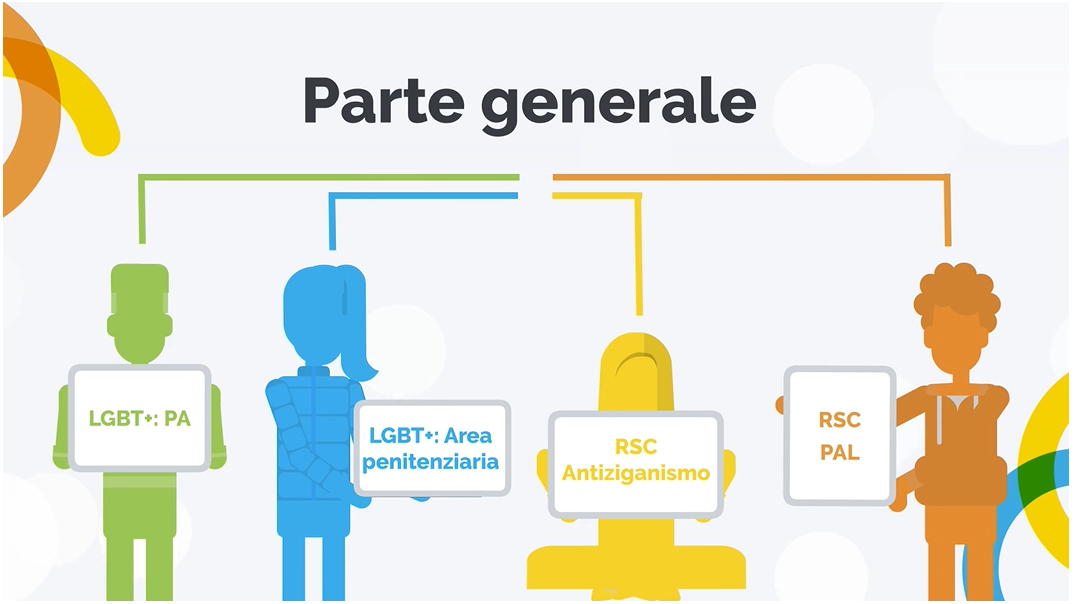 Each course was divided into modules which at the end issue a certificate of completion following the success of the final test.
Once the first general preparatory part has been completed, the training path of each user can be customized according to one's interest and training need.
The contents are multimedia and interactive in order to guarantee the user an immersive and engaging experience.
All courses have been made usable from any device and at any time.
33 courses have been activated which have met with considerable interest from users. In addition to the resources of the PA, the courses were also extended to members of relevant voluntary associations throughout the country.
Watch the PARI LMS video tutorial: https://www.progettopari.it/login/index.php