Università Luigi Vanvitelli launches a new degree: the master's program in Law in "modalità C".
The course, mainly delivered remotely (approximately 2/3 of the program), was structured and created with the MediaTouch team. In fact, filming has been done on site by our Digital Media Creator, Marco Valentini, supported by our internal team who took care of every aspect related to technical assistance in order to deliver a great project.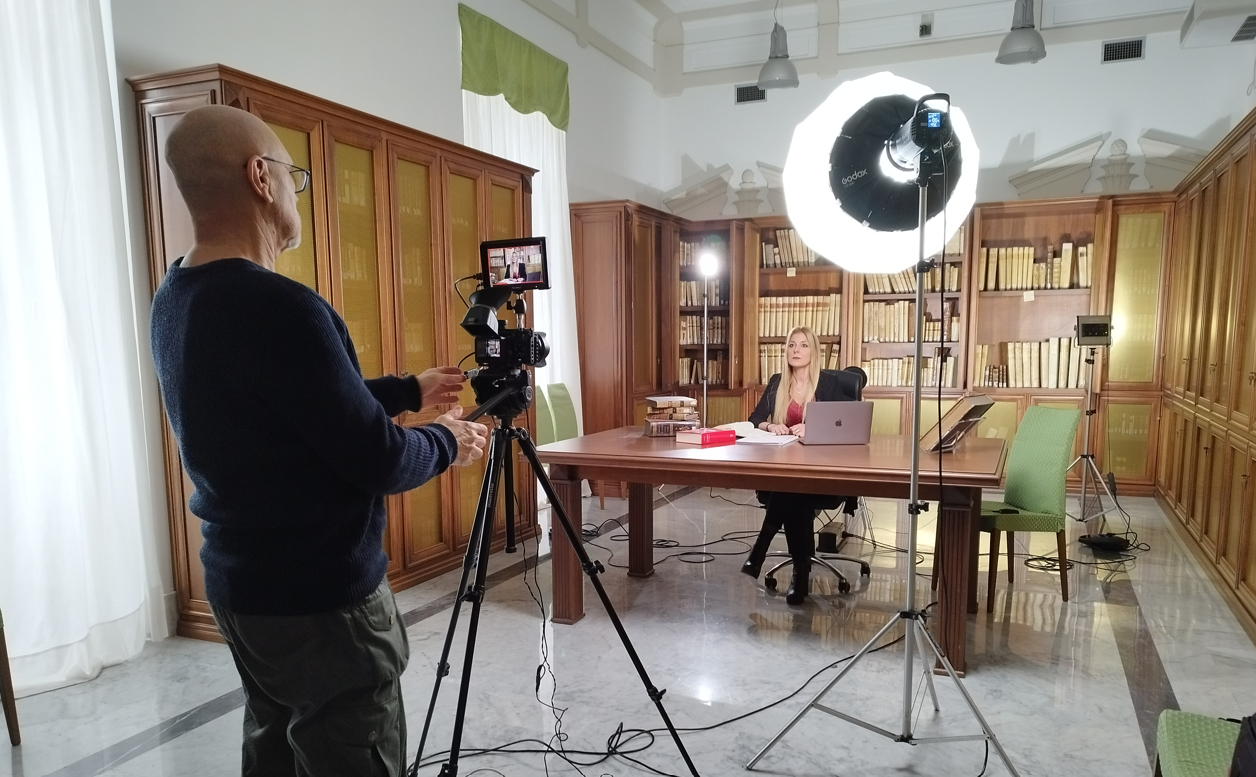 The filming took place in the setting of the amazing Palazzo Melzi, the historic headquarters of the university's Law department. In particular, the location chosen for filming was the prestigious historical library of the Department of Law which can count on a very vast book heritage, which amounts to over 80,000 Italian and foreign volumes. Purchases and donations have also enriched the Library over time with important ancient collections, among which the highly prized Library of the Lauria collection stands out in particular, rich in over 7000 rare volumes, published from the 16th to the 18th century, carefully restored and made accessible to users.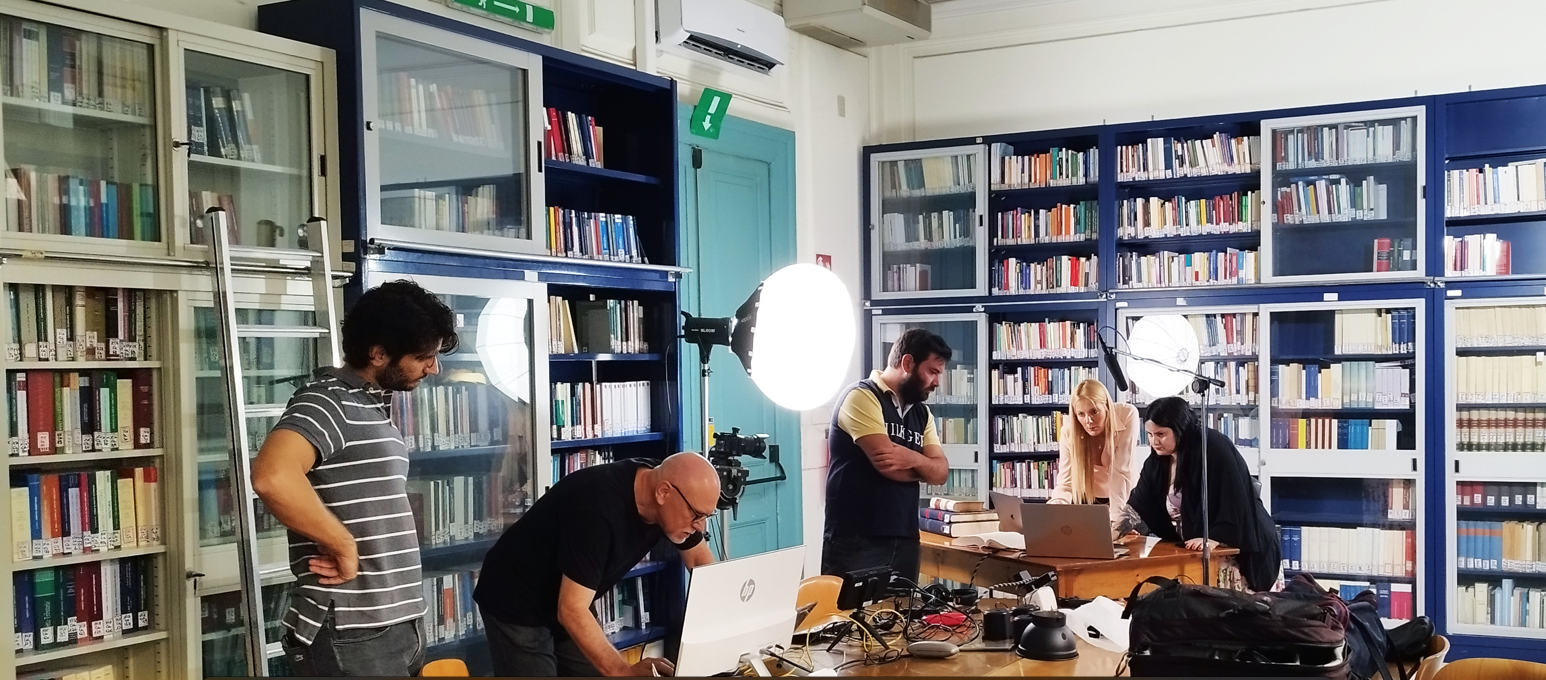 The MediaTouch team was entirely responsible for post-production, editing, publishing and setting up the course within the university's e-learning platform, also managed by MediaTouch. The project initially involved the creation of 192 interactive video lessons lasting thirty minutes each with questions to verify the student's attention and understanding. Furthermore, the videos were made completely accessible thanks to the creation of subtitles, which can be activated upon request by the user.
The project was pioneered by two courses: Institutions of Private Law, held by Professor Fachechi, coordinator of the project, and Public Constitutional Law, held by Professor Di Majo.
The master program in Law "in modalità C" gives students from all over Italy the unique opportunity to access a valid and prestigious training course, obtaining a degree issued by the second university of Naples, laying the foundations for a solid career in law.