Risk Culture, Compliance, Value Creation
4 April 2017 / 4:00 pm

-

7:00 pm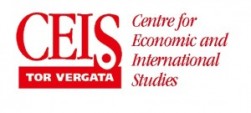 How to combine risk and compliance to optimize the creation of corporate value is the topic addressed this year by the usual meeting at which MediaTouch will speakas part of the Learnico initiative.
Learnico is a project that aims to spread compliance education and culture developed by CEIS Tor Vergata, Compliance231@learning, MACFIN and MediaTouch.
At the meeting that will be held in Rome on April 4, 2017 from 4:00 to 7:00 pm at the Le Meridien Visconti Hotel in Via Federico Cesi 37, there will be representatives from the academic, business and industry environment.
Check out the event website: http://www.ceistorvergata.it/area.asp?a=718
Related Events